#KITECAMP
Living the dream
Kitecamps in Portugal
We are a young kiteschool with an unusual concept. We offer focused lessons at a fair price and let you become independent kitesurfers.
EQUIPMENT:
Next to towels, bikini or boardshorts our kitecamps are all inclusive. We found with ProLimit (wetsuits, etc.) and Eleveight Kites trustworthy partners for our school concept.
LESSONS:
We offer an intensive kitecamp, which will let you become autonomous kitesurfers. Our lessons include steering and controlling of the kite, as well as the know-how for all safety-related topics. You will share a kite in the so called buddy-system and therefore get the chance to learn in multiple ways or to relax a little from time to time. Our goal is to convey knowledge. Hence we put licenced kite-instructors right next to you.
Beginner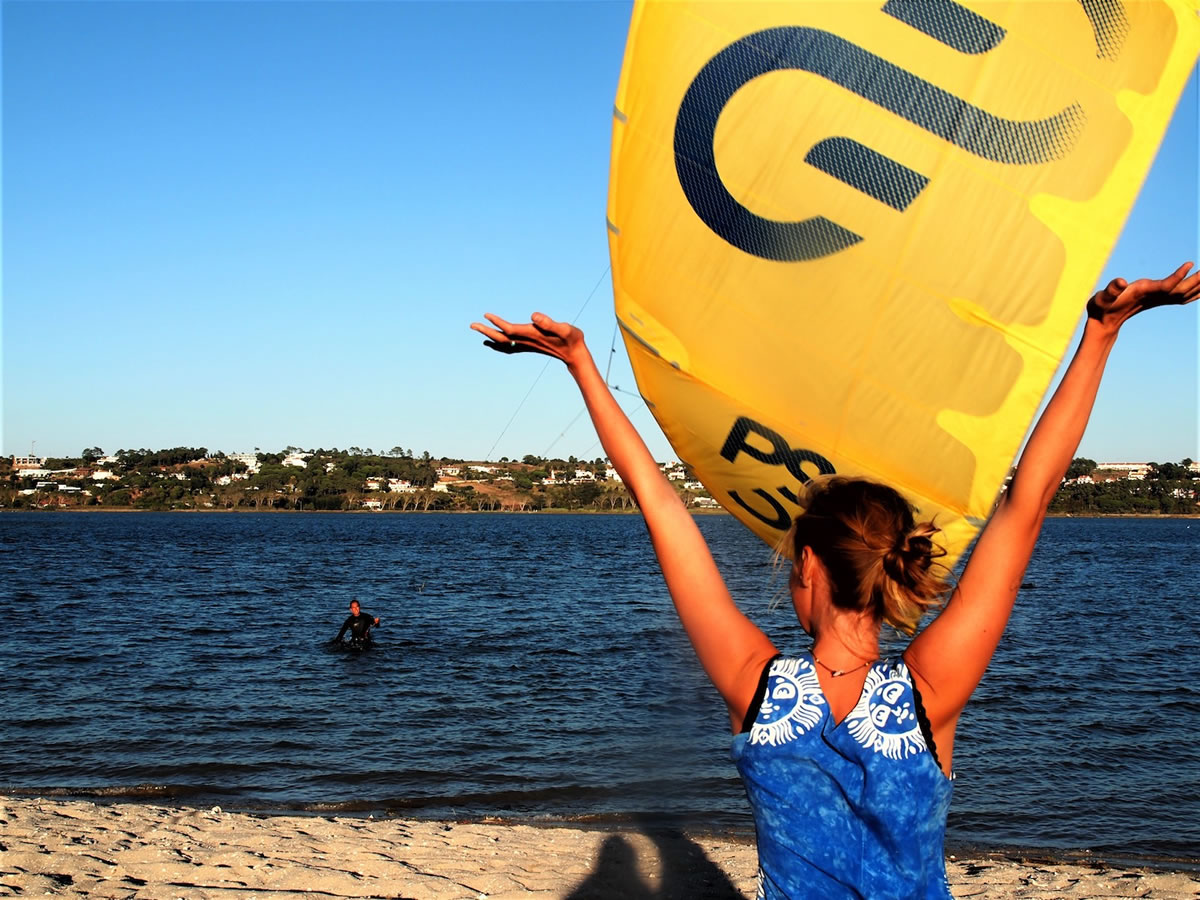 You've decided to become a kitesurfer and are looking for a good beginner kitecamp?
Which can be quite a difficult choice as there's as many as sand on the beach.
Why should you come to us?
So simple:
We are a yet young kiteschool with a new and free concept with the motto: "Living for the wind."
We don't have fixed schedules and don't want to have them, simply because the wind doesn't work with a schedule either.
Despite that we're able to familiarize you with the most important basics.
In small groups of a maximum of 4 students we bring you safely and patiently closer to your goal.
Contents in the beginner kitecamps at Privat-Kite:
Spotcheck: basic questions before entering the water
Rigging and de-rigging: equipment-friendly rigging and de-rigging of your kites
Kite-control: safely launching and landing, active and passive handling
Bodydrags: controlled movement through the water with the kite, in almost any directions
Boardstart: Handling of kite and board, structure for a safe launch on the water
Theory: self-rescue, window of the wind, choice of your first kite, ...
Advanced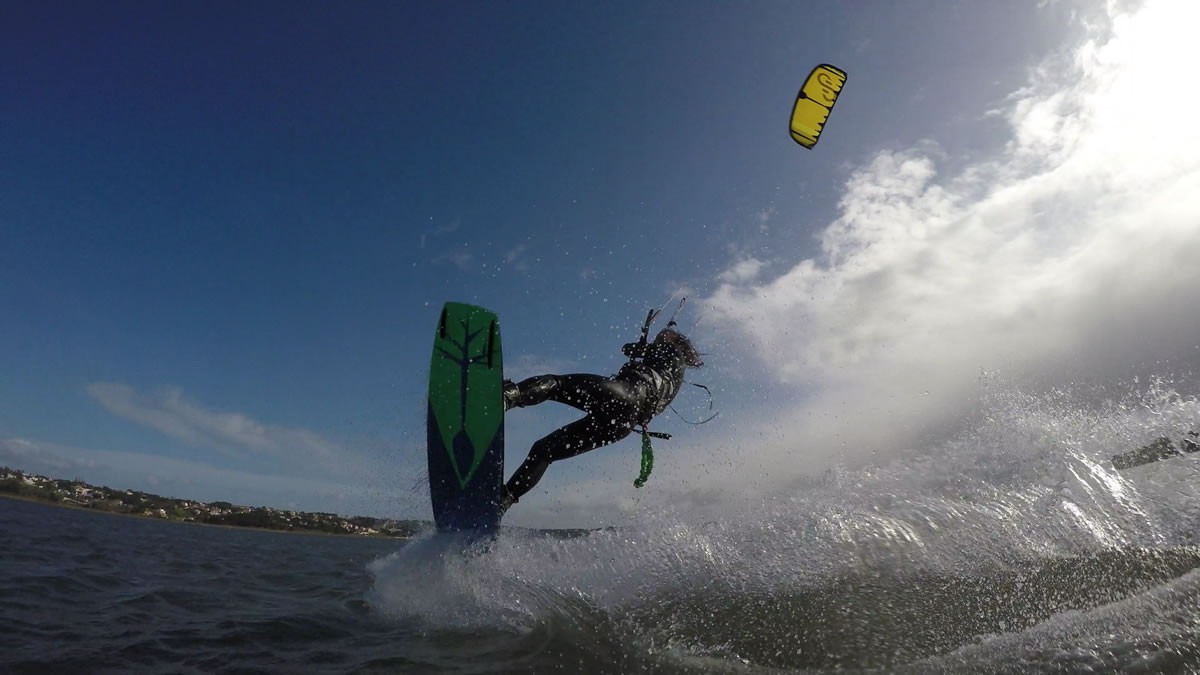 You've had lessons, but it's been ages ago?
You've been stuck at boardstarts for a while now?
You're in despair because everyone gives you advice, but nothing works?
You're stressed by crowded spots and are scared to disturb or even hurt someone?
You've had an accident and have a blockage ever since?
You're trying a new trick, but don't understand why you fail?
and more…
Here in Portugal in a safe lagoon with a lot of space, shallow water and beautiful conditions we can find a way that will bring you to the next level. Because we cater to your wishes individually, it's not possible to pin it down to a fixed schedule.
Still there's some fixed things we're getting on together:
Theory:
Re-introduction of self-rescue, right of way, and a comprehensible physics of kitesurfing


Kitecontrol:
Improving of your skills through specific advice, improving of your understanding for the kite


Boardstart/Riding/Tricks:
Analysis, Separating in small steps, training on land and routines for when you're back home